LanaRoc Solutions
Helping professional health professionals with the knowledge and skills required to confidently and consistently attract high end clients to increase their influence and authority online.
Scroll
The old website did not reflect who LanaRoc is and their expertise. The main task with this project was to create a completely brand new conversion-focused and well-branded site that resonated with her audience base.
One thing that was really desired as well was for all their funnels and offering to be in one central location without it feeling like they are clustered or squeezed together.
After vs Before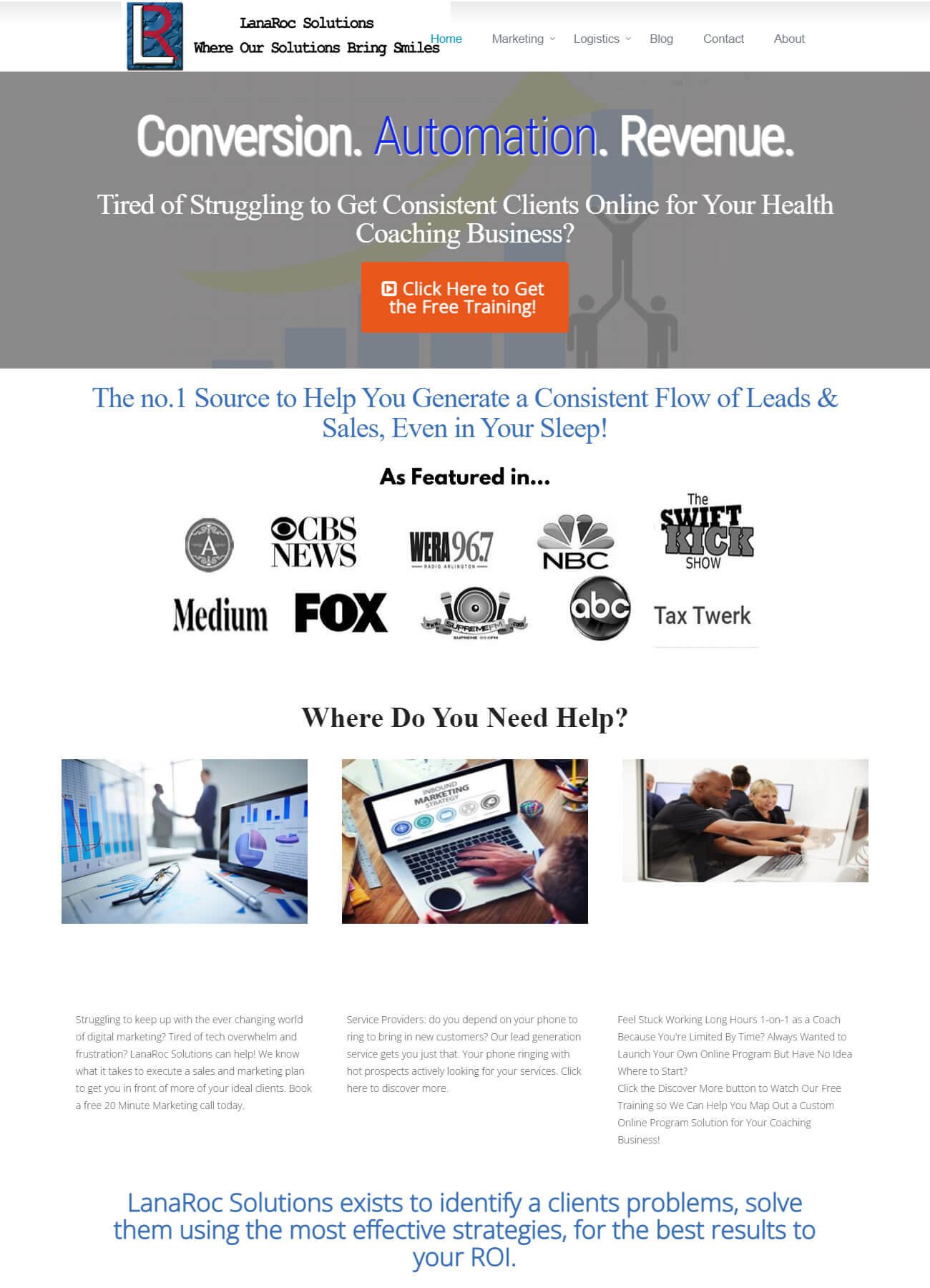 Our Approach
Our first step was to successfully establish who is being served and targeted and who else is successfully serving the same or similar audience successfully that we can model.
We achieved this by undertaking a series of strategy sessions that was followed up by research and real-world stats.
Once this was achieved our team then sought out to create engagement-focused copy, a brand book that helped bring out the look and feel and finally put together all the call to actions to aid in conversions.
The Solution
After a thorough discovery process, collecting and creating copy and content, creating a brand guideline/book, website mockups and mood board, it was time to give the site a whole new feel and look. We created a branded website with high engaging conversion based copy to create a pleasant user experience that would have the target audience taking massive action
The Target Audience (User Experience)
The fastest way to build trust, authority and rapport is by making sure you are talking to the right audience in a language that they understand and resonate with.
Each section of the website was aimed at joining the conversation that the target audience is already having in their minds and answering those unanswered/hard to answer questions for them. This ensured we had them motivated to take action and thus increase conversation rates on the site.